SallyStitches
I sense theres something in the wind...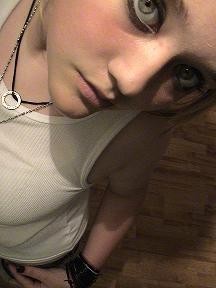 About Me
I'm eccentric.
I'm blunt.
I act like a loser almost all the time.
I giggle at everything.
I enjoy horror and macabre.
Death fascinates me.
I regret nothing.
I constantly over analyze everything.
I'm not afraid to stand up to others.
| | |
| --- | --- |
| Name | Kitty |
| Gender | Female |
| Age | 15 |
| Location | Orlando, FL |
| Ethnicity | White / Caucasian |
| Interested in | Men |
| Status | Single |
| | |
| --- | --- |
| Interests | karate, art, music |
| Music | classical, metal, punk, acid punk |
| Movies | the nightmare before christmas, edward scissorhands, the last samurai, live freaky die freaky |
| TV | la ink, rad girls, jackass reruns, the whitest kids u' know |
| Books | harry potter, rainbow boys, the giver, alas babylon |
| Quotes | "I became insane, with long intervals of horrible sanity." - Edgar Allen Poe |
Statistics
Web Skills
HTML, CSS, JavaScript, PHP, Photoshop, ImageReady, Flash, Paint Shop Pro, Animation Shop, Apache, Windows, Mac OS